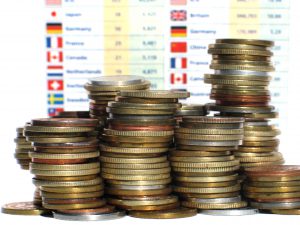 Astrea Legal's Foreign Direct Investment (F D I) Professional Services
FDI promotes economic cooperation between countries while providing transfer technologies, global perspective, research skills, access to the Indian market, employment opportunities, and access to crucial resources. FDI provides foreign exchange to host countries and in return, investors are free to remit dividends, royalties, intellectual property fees, etc. Every investor should invest with the support of a quality legal backing. FDI has strong local roots and knows a great deal about legalities associated with foreign investments in India. The firm has vast experience with acquisition and secure purchasing.
Astrea Legal's Foreign Direct Investment (F D I) Professional Services
Support for Foreign Companies in India
Providing Foreign Direct Investment (F D I) consultation and related legal services to foreign companies
Astrea's Legal Handling
Information, consultancy, and legal support for setting up companies or investments in India
We provide legal advice for the Incorporation of Subsidiaries / Representation Offices / Joint Ventures / Co-operations / Mergers / Residence and Permits for Company Employees. In addition, we provide comprehensive legal advice to companies for their normal day-to-day business transactions including but not limited to:
• Intellectual Property Law
• Labor Law
• Obtaining Company Information
• Tax Affairs
• Patents
Company and Commercial
Licensee or assignments of intellectual property rights
Partnerships and limited liability partnerships
Sales and purchases of Shareholder Agreements and optional schemes for Tax Terms and Conditions of Purchase
Website conditions, Commercial contracts, Company formations, Competition law
Contractual and corporate joint ventures
Employment terms, managing terminations and transfers of undertaking
Corporate Law
We provide general commercial legal support for foreign companies operating in India and information about the Indian market. Some areas of expertise include information technology, real estate, energy, infrastructure, chemical, textile, metal, automotive, engineering, coal and mining, environmental, service, food and others industries.
Main Benefit
Foreign prospective investors receive detailed information about legal regulations and market operations and investments. Foreign prospective investors stay up to date on legal regulations, market situation, and the marketing operation rules in India.
Professional lawyers with many years of experience in Indian Commercial Law inform your company about the best way to arrange offices, companies, joint ventures, capital investments, takeovers, mergers and acquisitions, how to apply for government grants, and much more.