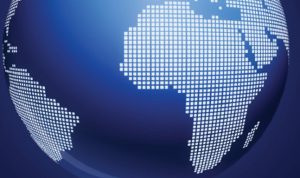 The cross border investment made by a resident in one country in an enterprise/business in another country, with the objective of establishing a lasting interest in the investee country. Foreign Direct Investment (FDI) is now recognized as an important driver of growth in the country. In India FDI is a major source for the economic development of India. Foreign companies tend to invest in India with intent to take advantage of relatively lower wages as compared with other countries, tax exemptions, etc.. The government of India often comes up with favourable FDI policy so as to maintain foreign capital flow in India. The measures taken by the Government are always directed to open new sectors for foreign direct investment and are meant to provide easy of doing business in India attracting foreign investment. increase the sectoral limit of existing sectors and simplifying other conditions of the FDI policy. Recently Foreign Direct Investment (FDI) regime in India has provided ease of norms for a host of important sectors including defence, civil aviation and pharmaceuticals and many other potential sectors provides complete foreign ownership.
Our lawyer have comprehensive and in-depth knowledge of Companies Act, Foreign Exchange Management Act, (FEMA) and its regulations, Foreign Direct Investment (FDI Law in India). The Foreign Direct Investment lawyers of Astrea assist various foreign business entities to for setting up business entries methods for investment in India, developing their entry strategies for India.
We provide advice on the structuring of the entity based on the business of the client and the current Government Regulations, guidelines and procedures for setting up their business operations and Foreign Direct Investment in India, Also, We assist clients in obtaining necessary approvals from the concerned authorities such as Foreign Investment Promotion Board (FIPB), Director General of Foreign Trade (DGFT), Department of Industrial Policy & Promotion (DIPP), Secretariat for Industrial Assistance (SIA), Reserve Bank of India (RBI), etc.
 Astrea provide strategic legal service support  and advise to our foreign investment client in various aspects including:
• Drafting of various contracts and agreements such as joint venture agreement, shareholder's agreements, share purchase agreements etc.
• Industrial licensing
• Government policy guidelines and approvals
• Transfer of technology and licensing and repatriation
• Advise on determining appropriate vehicles for investment in India
• Business formation
• Establishment of Branch/Liaison/Project Office
• Foreign collaborations and joint ventures
• Due-Diligence and feasibility analysis