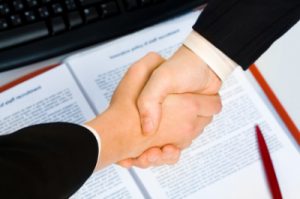 An employment agreement/contract is a bilateral agreement for an agreed duration for the exchange of service and remuneration between an employer and employee. The employee and employer relationship has always been subject to various evolution and is guided by various complex statutes. It is regulated both at national and state level. The cut throat competition among business has in turn resulted in concerns of potential misuse of confidential and proprietary information of employers by employees, especially during, and post termination of, their employment. This aspect is protected by the employment contracts. Furthermore, despite numerous statutes, non-disclosure, solicitation has not been specifically address by the legislature. It is always subject to interpretations thus giving rise to legal disputes. Non- Compete Clauses also give rise to disputes between Employer and Employee. The disputes in the present context are not just applicable to the two conventional classes that are the employees (labour) and the employer (management/owners), but also to the "White Collar".
Disputes relating to employment contracts arises at following stages:
·         Pre-hire stage
·         During employment
·         Termination stage
·         Post termination
Specialized and efficient team at Astrea represent the clients into various aspects and disputes concerned with the employment contract which includes drafting, restrictive covenant matters, employment issues, termination of employment related issues, breach of post termination clauses etc.