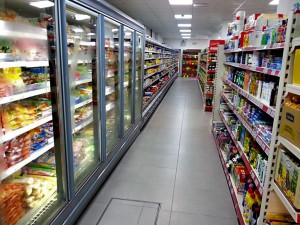 Retail Industry in India which is ranked 9th largest in the World has witnessed multi fold growth with the entry of large domestic and international firms in retail projects. In India retailing accounts for 14 to 15 percent of its GDP. With the advent of new Technology retailers are coming up with various innovative formats to provide an edge to their products and services. In order supplement the country's Foreign Direct Investment (FDI) reserves, Government of India (GOI) has The GoI in a slew of its reform statements, announced up to 51% FDI in multi brand retail and 100% in single-brand retail. The firm rightly anticipates the booming Retail industry sectors of India with several players entering the market. The growth instigates to prepare for wide range of retail services to be provided by the firm. We ensure to provide range of services to support the growth and smooth functioning of the large retail transactions.
Our experienced team entails to provide various services in this area which are as follows:
• Consultation on establishment of retail enterprises and potential risks.
• Compliances with tax law , labour and employment law.
• Consumer protection
• Due diligence of retail projects and formats
• Drafting various agreements such as franchise, leasing and licensing agreements, retailer agreements, C&F Agent agreements, Public Relation Agency agreements, Consultancy agreements, branding and co-branding agreement, etc.
• Conducting and participating in corporate negotiations
• Drafting merger and acquisitions agreements, joint venture agreements
• IPR works including registration of trademark and patent for the companies, due diligence drafting licensing agreements for trademark and patents
• Obtaining bar codes and various approvals such as under Food Security Act, Food Adulteration Act, regulations for import and export of commodities etc.
• Protection of brands, conducting IP due diligence; etc.
Astrea Legal provided wide range of Retail Licensing  and Consultancy services in India like
• Food and Drugs License
• Shop Act License
• License for Insecticide
• Use of Illuminated Sign Board
• 365 Day's Permission
• Municipal Corporation
• Trade License
• Drug Lic
• Standard of Weight and Measurement
• License for Fro zone Non Veg Food
• Freezers and Chillers 390, Permits
• Meat Product Order License
• Food Handler Certificate
• Lic. Under Essential Commodities Act
• Bakery License
• APMC