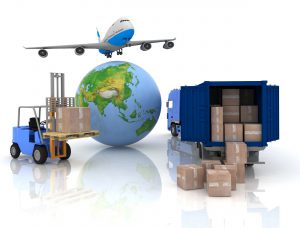 In this arena of globalisation, doing international business requires companies involved in export-import to be vigilant in addressing various custom export – import laws and regulations. In India, the basic law for levy and collection of customs duty is Customs Act, 1962 and allied rules. It provides for levy and collection of duty on imports and exports, import/export procedures, prohibitions on importation and exportation of goods, penalties, offences, etc. The Constitutional provisions have given to Union the right to legislate and collect duties on imports and exports. The Central Board of Excise & Customs (CBEC) is the apex body for customs matters. Central Board of Excise and Customs (CBEC) is a part of the Department of Revenue under the Ministry of Finance, Government of India. It deals with the task of formulation of policy concerning levy and collection of customs duties, prevention of smuggling and evasion of duties and all administrative matters relating to customs formations. Astrea represents and provides services to manufacturers, customs brokers, importers, exporters, freight forwarders etc. We provide high quality, results-oriented and cost-effective legal assistance to both of the domestic and international clients with customs compliance reviews, customs clarifications and valuations, customs and trade litigation, customs classification, NAFTA, drawback and other preferential duty programs, country of origin marking, anti-dumping and countervailing duties, export regulation, international negotiations and food and drug regulatory compliance, intellectual property rights matters.
Also, we handle the various aspects of custom and trade which includes:
• Drafting of contracts and agreements including joint venture agreements, foreign collaborations and standard terms of trade including financial arrangements of international trade.
• Letters of credits and Legal Issues
• Customs penalty and customs seizure settlement
• Recovery of seized assets including cash and goods
• Obtaining customs licenses and permits
• Tariff classification.
• Import/Export compliance including WTO Rules & Policies
• Shipping litigation and Financing
• Maritime Insurance and Arbitration