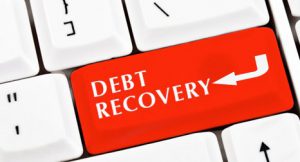 Creditors are provided with various rights in pursuing remedies upon debtor default. Law has made provisions in pursuant to these rights to secure the interest of creditors under SARFAESI Act, Companies Act etc. Bankruptcy proceedings are complex. The highly charged and fast-paced nature of bankruptcy litigation requires a combination of strategic insight and comprehensive experience in order to prevail. Astrea experienced lawyers represent creditors' committees, unsecured creditors, bankruptcy trustees, secured creditors, and other stakeholders in cases across the country. Their act is dedicated to maximize return for clients in distressed situations and to bringing claims against major financial institutions to enhance creditors' recoveries.
we provides the strategic approach to navigate the complex problems , successfully formulate and implement strategies on behalf of trustees and creditors. Moreover, the broad and diverse experience of our team helps us assist our clients with various services which includes:
• Debt Recovery Prosecution
• Injunction and Interim Protection
• Insolvency proceeding
• Due Diligence
• Arbitration and Mediation
• Banking Norms and Regulation Consultancy.