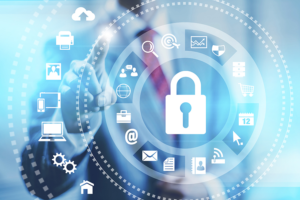 As per the RBI circular issued, for customer protection in case of electronic transactions on 6th July 2017, which reads –
"Banks shall also enable customers to instantly respond by "Reply" to the SMS and e-mail alerts and the customers should not be required to search for a web page or an e-mail address to notify the objection, if any. Further, a direct link for lodging the complaints, with specific option to report unauthorized electronic transactions shall be provided by banks on home page of their website…. "On being notified by the customer, the bank shall credit (shadow reversal) the amount involved in the unauthorized electronic transaction to the customer's account within 10 working days from the date of such notification by the customer (without waiting for settlement of insurance claim, if any)."
This means that the banks, now, cannot send a mail or text message through a service to which a customer cannot reply. The notification was issued considering the surge in grievances relating to unauthorized transactions. This has been issued with the aim of ensuring the banks provide more protection to its customer's electronic transactions.
There is a reporting requirement for the same, which existed earlier but now there is a standard time frame which is as follows:
If a customer reports a fraudulent transaction from their account within 3 working days of such transaction taking place, the bank has to credit the entire amount into their account within 10 working days, as they have been absolved of any liability of such transaction taking place from their account. In case of debit card or bank account fraud, the customer does not suffer loss of interest. In case of credit cards, the customer does not bear any additional burden of interest.

The customers who reports of such fraudulent activity within 7 working days, the customer's maximum liability will be limited to 25,000.

If the customer reports about such transactions after 7 working days, the redressal will be as per bank's approved policy. These policies vary from one bank to another. The banks inform about their policies to the customers, the even put the policy up on the public domain.  
The RBI has notified the banks to resolve such cases within 90 working days from the receipt of the complaint.
What happens when the customer holds some liability of the fraudulent transaction?
In case if the transaction took place because of the customer's negligence, they bear the entire loss till the time it was reported to the bank.  Any loss occurring after the activity has been reported to the bank, will be borne by the bank, even in this case.
In case of limited liability the amount has been fixed from Rs. 5000 to 25000, depending on the type of bank account the customer uses. (Basic savings account – Rs. 5,000. For other savings accounts, prepaid instruments, gift cards, and credit cards with limits of up to Rs5 lakh – limited to Rs10000.  For credit cards with limits above Rs5 lakh – limited at Rs 25000.