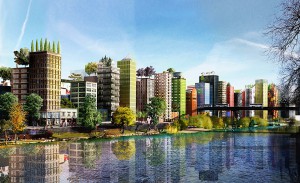 Conveyancing and Property Law covers a wide area of transactions such as Mortgage, Lease, Sale, Gift, Due Diligence, Succession  etc. All these are regulated by complex legal relationships and procedures. Each property transaction required to pass various test and need to get certification under several statutes. Known for integrity, creativity and knowledge, the lawyers at Astrea continue assisting clients who seeks to acquire or dispose, mortgage, hire, lease or license a wide range of property whether it is personal or business. On any outright disposal of property,
Astrea lawyers with focused approach represents vendor or purchaser. Lawyers of Astrea can assist you with:
•  Real Estate Project Consultancy
•  Property Investment Due Diligence
•  Construction Regulation, Permission and Registration
•  Land Acquisition
•  Sale and Lease
•  Real Estate Due Diligence
•  Foreign Direct Investment
•  Transaction
•  Tax Etc.