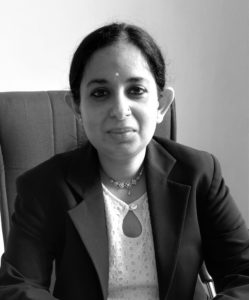 DR. SHEETAL VOHRA
Senior Consultant 
PHD law.
Practices : Intellectual Property, Trademark, Copyright, Patent, Design, Geographical Indications, both prosecution and litigation, advisory, IP licensing, Technology Transfer Agreements, Media Law, Cyber Law, Customs recordal of IPR, Domain Name, Disputes, Data Protection and Privacy, Confidentiality Agreements.
Dr. Sheetal Vohra is a leading IPR, Media, Technology, Cyber & Entertainment lawyer who has been practicing since 2000 and has handled high stake IP litigations in various forums like Supreme Court, High Courts, District Courts, IPAB, Trade Marks Registry, Copyright Board, Copyright Registry to name a few. She has been advising clients on their IP strategy in India. She works with a host of Global Law Firms (international associates) and a large number top Fortune 500 Companies, Indian Companies, Universities, Research Institutes, startups with respect to protection of their IP in many countries, around the world.
Achievements and Distinctions:
Dr. Sheetal Vohra is one of the select few practicing Legal Counsels in South East Asia to have picked up a PHD in Intellectual Property Law (Law Relating to Passing Off: A Comparative Study of USA, UK and India) in 2010, along with host of other certificate and diploma courses in IPR from prestigious institutes like WIPO, ILI, Delhi, NLSUI, Bangalore including an MBA in Personnel Management and IR, Symbiosis Institute, Pune. Presently enrolled for completing a Post Graduate Diploma course in Media Law from NALSAR University, Hyderabad, India and Advanced Course in Strategy and Leadership from IIM, Lucknow. Dr. Sheetal Vohra in her career spanning 16 years has filed and defended hundreds of Applications and Oppositions of Trade Marks in India and in countries around the world. In dogged pursuit of success, recognition in the Global IP arena. She has extensive experience in IP licensing, Franchising, Technology Transfer Agreements, Confidentiality Agreements and IP Audits.
To further enrich her career and harmonize understanding of local IP culture / law in countries around the world, she interacts with the brightest and most successful IP attorneys and Global in-house IP specialists across jurisdictions in United States, the United Kingdom, Japan, China, Russia, France, Germany, Italy, Mexico, Brazil, Saudi Arabia, Qatar, Bahrain, Iran, South Africa, Singapore, Indonesia, Malaysia, Thailand, and Australia. Dr. Sheetal Vohras's responsibilities include spearheading litigation and prosecution practice of our firm.
Dr. Vohra loves reading, teaching, public speaking and writing. She has given talks to various industry bodies, Government Agencies, scientists from ISRO and various other legal forums. She has written articles for various international journals and magazines. I am also visiting faculty for Amity Law College, Noida.